While fierce battles continue in eastern Ukraine between Russian and Ukrainian forces, Russian President Vladimir Putin signed a decree imposing penalties of up to 15 years in prison forArmy critics Or volunteers who fight on the fronts.
The severe punishment also included fines of up to 5 million rubles for defamation participants in the warregardless of their status, as well as for spreading any fake news about fighters or The course of battlesAccording to the Russian RIA Novosti agency, today, Saturday.
This decree intensified the previous punishment, which imposed a maximum of five years in prison for criticizing the army.
It also came after the approval of the Russian parliament a few days ago, a law that toughens penalties for those who defame the reputation of Russian forces or even mercenaries fighting on Ukrainian soil.
A message to Commander Wagner?
However, Putin's decision may carry other signs and perhaps a message to the head of the Wagner Military Group, Yevgeny Prigozhin, who detonated a heavy-caliber bomb a few days ago, calling for allowing Russian citizens to criticize senior military leaders and the army.
He said, in statements in which he crossed red lines, that people should have the freedom to express their opinions, considering that "only ordinary soldiers are above any criticism, but the commanders are not."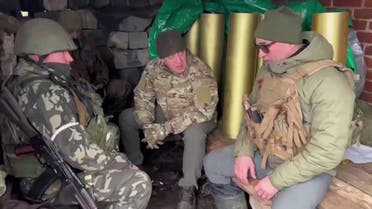 Commander Wagner among his fighters
He also added at the time, "The law against defamation should not apply to the staff of the leadership, that is, the Minister of Defense and other commanders who commit or could commit mistakes during a particular military operation," referring to the ongoing battles on Ukrainian territory.
His position came as Putin's old ally has been suffering for months from problems with the Ministry of Defense, especially after he directed frank and harsh criticism of Minister Sergei Shoigu and the General Staff, and accused the army leadership of obstructing the supply of equipment and reinforcements to his fighters.
Wagner, which has been fighting since the start of the Russian-Ukrainian war on February 24, 2022, has formed a spearhead during the past weeks in the bloody and raging battles in the city of Bakhmut, Donetsk, in eastern Ukraine.
(Visited 2 times, 1 visits today)