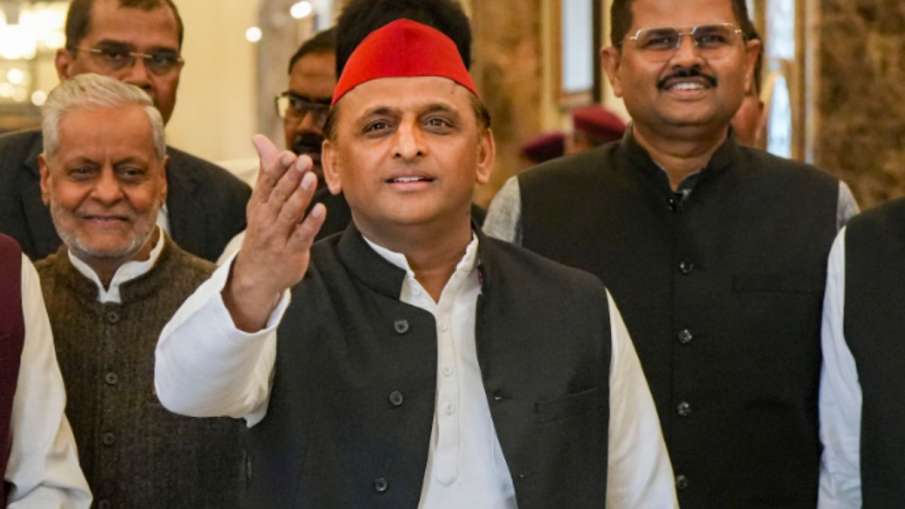 Samajwadi Party (SP) chief Akhilesh Yadav on Sunday said that the Bharatiya Janata Party (BJP) may end politically "like the Congress" in the coming days due to the "misuse" of central agencies against the opposition parties. Will go Akhilesh also stressed on the caste census, saying it would be a major issue in the 2024 Lok Sabha elections. Akhilesh said in a press conference in Kolkata, "Earlier the Congress used to misuse the central agencies and now the BJP is doing the same. Congress is over now. BJP will also have the same fate." Akhilesh said that people are seeing that those who oppose BJP, ED, CBI reach their homes.
Congress-Left decide their role on caste census
Former Uttar Pradesh CM Akhilesh Yadav said that all parties want caste census. The qualification of the backward is at par with the general. Like the Congress, the Left parties should also decide their role. They were and are a big party, they should realize their role. Akhilesh said that he has not spoken to Mamta Banerjee on caste census. He said that the ground reality is different from the coordination seen on the floor of the House. The biggest issue is caste census. BJP had said, everyone's support, everyone's development. People are also in favor of caste census. People's rights are being taken away from them.
Congress-BJP both attacked together
SP chief Akhilesh Yadav claimed that the Congress had promised to conduct caste census during the United Progressive Alliance-2 (UPA-2) government, but later "backtracked". I want the BJP-led central government to conduct caste census. Many leaders are demanding this. But, like the Congress, the BJP is also not keen on conducting the caste census." On what would be the formula for a possible opposition front in view of the general elections, Akhilesh said he would not divulge it. He said, "We will not reveal the formula of the opposition front. Our aim is to defeat the BJP.
Will defeat BJP in 80 out of 80 seats in UP
In Kolkata, Akhilesh Yadav said that the BJP government of Uttar Pradesh had made big promises to the public twice. Today the government will have to answer to the public. Together with the alliance parties with SP in Uttar Pradesh, we will work to defeat the BJP in 80 out of 80 seats. Akhilesh said that when BJP loses, it falls at everyone's feet. In our time Muslims were given free electricity, which was snatched by the BJP. Weavers market, saree market were closed by BJP. He also stopped pension. What do you expect from them, they can only lie.
(Report – Sujit)
read this also-
Owaisi's attack on PM Modi, Nitish and Tejashwi in Bihar, will do padyatra and rally in Seemanchal today
Police is laying trap to catch Amritpal Singh, Internet will remain closed in Punjab till tomorrow
(Visited 3 times, 1 visits today)