In light of the growing tension between Russia and the United States, Moscow has renewed its accusations against the US administration of seeking to defeat it strategically.
Today, Friday, the Russian Foreign Ministry considered that if Washington wants to resume work with the treaties between the two parties, it must abandon the illusions of strategically defeating Russia.
Deputy Foreign Minister Sergei Ryabkov described the US statements about his country's suspension of the START Treaty as legally invalid, as baseless.
He added, "If the United States is really interested in resuming work bthe New START Treaty, And to cooperate with us in general in the field of arms control, it must first abandon empty illusions about inflicting a strategic defeat on Russia and recognize that there is no alternative to taking into account Russian interests in the security field.
On February 22, 2023, the Russian State Duma approved a law suspending Moscow's participation in the START treaty with the United States of America on measures aimed at further reducing and limiting strategic offensive weapons, signed in Prague on April 8, 2010.
While Washington denounced this decision, considering it a grave mistake. NATO also warned of that step.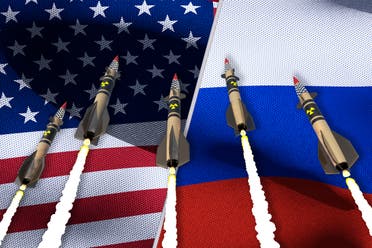 Expressive
Another bilateral agreement
It is noteworthy that this agreement, which was signed in 2010, is the last bilateral agreement of its kind that binds the two major nuclear powers.
Russia announced at the beginning of last August the suspension of the planned US inspections at its military sites within the framework of the agreement, stressing that this step came in response to the American obstacles to Russian inspections in the United States.
However, the decision came at the time, in light of the tension that had erupted between the two parties since the start of the Russian war on Ukrainian territory on February 24, 2022.
(Visited 4 times, 1 visits today)