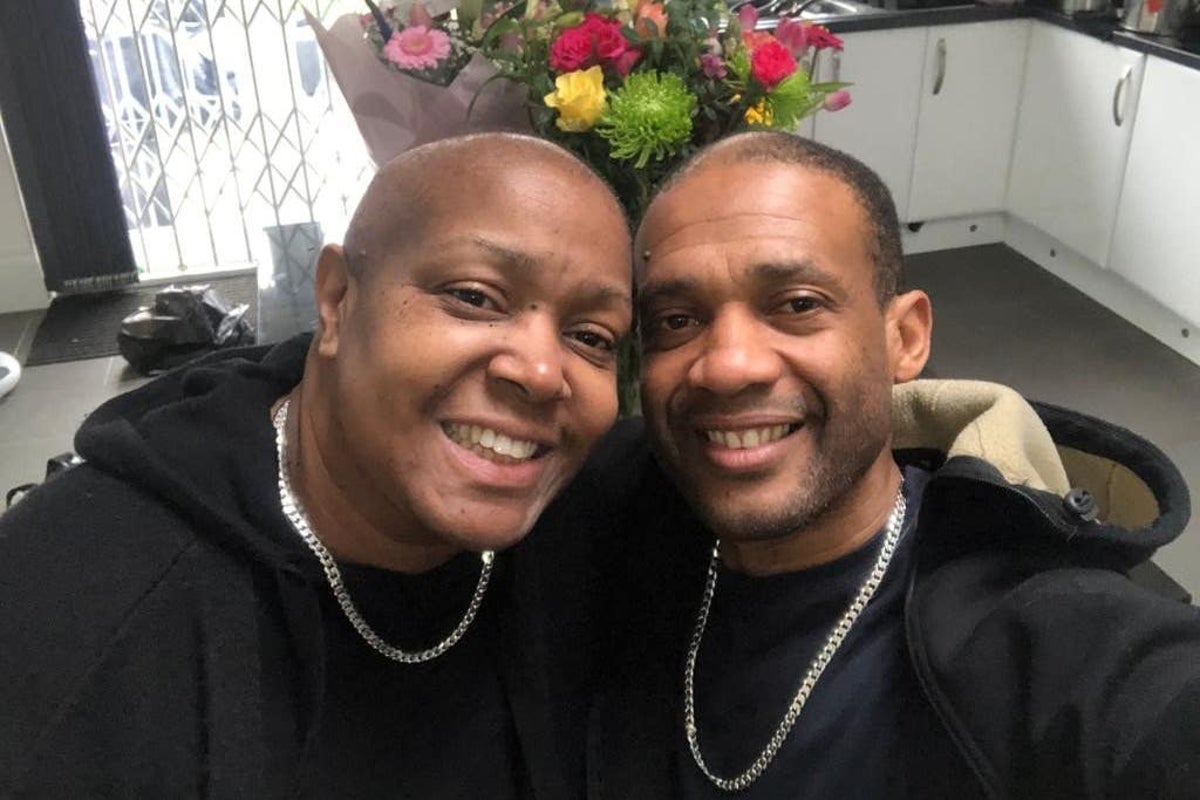 A mother has told of her desperate search for a stem cell donor after she was diagnosed with leukaemia.
Janice St Louis, 56, from London, who is of Black British Caribbean descent, needs somebody with similar heritage to help continue her fight against cancer.
Mrs St Louis, who has a husband, Thomas, and two daughters, Chante and Thomika, was diagnosed with acute myeloid leukaemia in January after suffering flu-like symptoms for five weeks.
She eventually went to A&E where blood tests showed she had blood cancer.
Medics told her a stem cell transplant was the only treatment that could offer her a chance but, despite everyone's best efforts, no donor has yet been found.
She has Grenadian heritage and it is likely that the ideal donor would have similar genetics.
Mrs St Louis has now teamed up with the charity Anthony Nolan to appeal to people from minority ethnic backgrounds to consider registering to become stem cell donors.
Just 37% of transplant recipients from minority ethnic backgrounds receive the best stem cell donor from an unrelated donor, compared with 72% of patients from white Northern European backgrounds.
Mrs St Louis, who is in Hammersmith Hospital, is staying positive, saying her diagnosis is just a "temporary inconvenience".
She said: "I have to focus on bigger things – my family, my friends, my life.
"I am a happy-go-lucky kind of person, and I am not going to let this get me down. I believe that keeping a positive outlook on things can help make you feel healthy.
"I'm going to do what I can for myself, but I want to do what I can for other people as well.
"Even after this experience, I am going to continue to raise awareness of leukaemia and the need for donors."
Henny Braund, chief executive of Anthony Nolan, said: "Janice's drive to raise awareness is inspiring.
"We are working hard to find Janice her perfect match, but urgently need more people to sign up to the register, particularly men aged between 16 to 30 especially if they are from a Black British Caribbean background.
"Joining the register takes minutes – simply complete a form on the website and you'll be sent a swab in the post that you just need to return to Anthony Nolan."
Dr Amos Ogunkoya, star of reality TV series The Traitors and Anthony Nolan ambassador, said: "When it comes to stem cell treatments, being black or from a minority ethnic background can really affect your chances of finding the right match because of a lack of diversity across the registry.
"No-one should ever be told that a suitable donor cannot be found, simply because of their race.
"It is vital that people from minority ethnic backgrounds consider signing up to become potential stem cell donors, so that patients like Janice have a second chance at life."
To find out more about joining the Anthony Nolan register, visit anthonynolan.org/janyellstemcell
(Visited 1 times, 1 visits today)