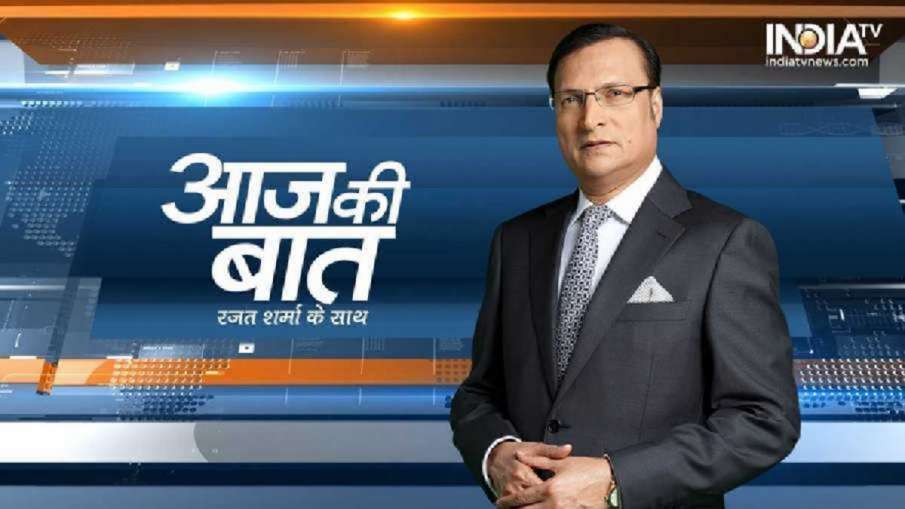 Parliament has been stalled for five days. Even today slogans were raised from both the sides, there was ruckus and the proceedings of both the Houses were adjourned till Monday. The second phase of the budget session began on Monday, and since then no business has been transacted. Congress leader Rahul Gandhi had promised to speak in Parliament regarding his statement on Indian democracy in Britain. BJP President JP Nadda said on Friday that Rahul Gandhi has insulted India by visiting foreign soil, he should apologise. The opposition is adamant on demanding a joint parliamentary inquiry into the Adani issue. Rahul Gandhi had said yesterday that 'it will be a test of democracy whether I am allowed to reply to the allegations leveled by the four ministers or I am asked to keep quiet'. Creating a spectacle around me is a distraction tactic. The government does not want to answer the question of the relationship between PM Modi and industrialist Gautam Adani.
Rahul Gandhi has been making allegations about Ambani and Adani for the last 9 years. Rahul repeats the same things even today. Therefore, it is useless to expect him to apologize for the questions he raised about India's democracy in London. When media persons asked Rahul about the London statement, he said that he will speak on this in Parliament as these questions have been raised in Parliament. But Rahul forgot that BJP has raised this question even outside the Parliament. So it is certain that Rahul Gandhi will not apologise.
Sisodia in jail
A Delhi court has extended the judicial custody of former Deputy Chief Minister Manish Sisodia by five days. The ED had requested the court to extend the custody period of Manish Sisodia. ED's counsel told the court that Sisodia had destroyed several of his mobile phones and there was a need for face-to-face questioning with other accused in the case. Yesterday, the CBI registered an FIR against Sisodia over alleged irregularities in the Feedback Unit set up in 2015. The CBI in its FIR alleged that a Feedback Unit was formed to collect intelligence about politicians and that the Ministry of Home Affairs had given sanction to prosecute Sisodia for 'political espionage'. Delhi Chief Minister Arvind Kejriwal tweeted – 'Prime Minister's plan is to file many false cases against Manish and keep him in custody for a long time.'
It is true that in the case registered by the CBI, the allegation of corruption appears to be minor. There were a total of 17 recruitments in the Feedback Unit. There was a budget of only one crore, out of which two and a half lakh each have been claimed to be paid to two private companies. The amount may seem small, but the Feedback Unit was used to spy on political opponents. This is a serious allegation. If the CBI puts forward the evidence in this case and proves the allegations, then Kejriwal's legal and political trouble will increase a lot. Because the people who are being claimed to be spying are not only people from BJP or Congress, Kejriwal's own party people are also among them. If this is proved to be the case, it will send a message that Kejriwal has no faith even in his own people. They also spy on their own people.
Tejashwi Yadav and CBI
The CBI had called Bihar Deputy Chief Minister Tejashwi Yadav for questioning on Thursday in the land scam in lieu of job, but Tejashwi's lawyer moved the Delhi High Court. It was said on behalf of Tejashwi that the budget session is going on in Bihar and it is necessary for him to stay in Patna. He cannot appear in the CBI office in Delhi. They should be given a date after March. After this, the High Court ordered Tejashwi to appear before the CBI on March 25 for questioning. RJD leaders say that Tejashwi has no fear of arrest. CBI's lawyer says that the agency wants to show them some documents and Tejashwi needs to be questioned in this regard. On the other hand, BJP leader Sushil Modi says that no matter how many excuses Tejashwi makes, he will not be able to escape from the investigation. 'He will have to tell the CBI that at the age of 23, from where did he get the property worth crores?'
The BJP is projecting the investigation against Lalu as a confirmed case of corruption, but the RJD is projecting it as an emotional issue by calling it a game to harass and defame the elderly and ailing Lalu. Tejashwi says in his defence, 'My father Lalu Prasad was the Railway Minister till 2009. At that time, I did not even have a beard or moustache. Then how can I do scam at that age?' Now whether the scam took place or not, the CBI will collect evidence and the court will decide. But at this point of time, it seems that the way Lalu Yadav reached the court sitting on a wheelchair, the people of Bihar felt bad and Tejashwi can get the benefit of this.
Mehbooba offered water to Shivling
Mehbooba Mufti, the former CM of Jammu and Kashmir, came under fire from the clerics after offering water to the Shivling at the Navagraha temple in Poonch district. Many clerics started criticizing Mehbooba and called it un-Islamic. At the same time, Jammu and Kashmir BJP President Ravindra Raina praised Mehbooba. Mehbooba Mufti said- 'This temple was built by our PDP leader Yashpal Sharma. I wanted to go and see the temple from inside. I know the principles of Islam and no Maulana should teach me Islam. This is my personal matter, there is no need for much debate in it.
If Mehbooba Mufti went to the temple, then what is the need to create so much hue and cry over it. If he offered water to the Shivling, then what is the need to be so worried about it. We have seen Dr. Farooq Abdullah worshiping at the Shankaracharya temple in Srinagar many times. I have also worshiped sitting in that temple with Farooq Sahab and heard him singing hymns of Lord Rama. Perhaps that time was different when no one used to make such things an issue. Now in today's world it is fashionable to make a mountain out of every small thing. There is a trend of making every mole a palm. ,Rajat Sharma,
Watch: Aaj Ki Baat With Rajat Sharma full episode of March 16, 2023
(Visited 3 times, 1 visits today)