Two American officials confirmed that the bombing of the city of Bakhmut was so intense that the Pentagon raised concerns with Kiev recently after several days of non-stop artillery fire.
One of those officials said the Americans warned Ukraine not to waste ammunition at a crucial time, highlighting the tension between Ukraine's decision to defend Bakhmut at all costs and its hopes of reclaiming territory in the spring.
Adding to the uncertainty, several officials said the loss of life in Ukraine was so severe that commanders would have to decide whether to send units to defend Bakhmut or use them in a spring offensive.
Several officials also spoke on condition of anonymity because they were not authorized to discuss the matter publicly, according to The New York Times.
Spring Campaign is in jeopardy
The Ukrainian military is firing thousands of artillery rounds a day as it tries to capture the eastern city of Bakhmut, a pace that US and European officials say is unsustainable and could jeopardize a planned spring campaign that they hope will be decisive.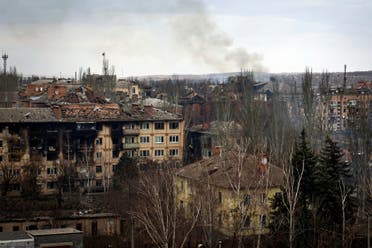 Bakhmut (AB)
This comes as the United States and Britain prepare to ship thousands of artillery rounds and missiles to help shore up supplies for the next Ukrainian offensive.
But a senior US defense official called it a "last ditch effort" because Ukraine's allies do not have enough ammunition to keep up with Ukraine's pace and their stocks are extremely low.
Western manufacturers are ramping up production, but it will take several months for new supplies to start meeting demand.
Kyiv is in danger
This has put Kiev in an increasingly precarious position, as its forces will likely have one chance this year to launch an offensive, push back Russian forces and recapture the lands they seized after the invasion began last year.
And they will likely do so while facing a persistent shortage of ammunition.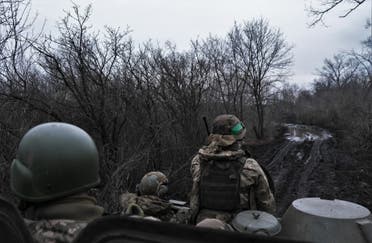 From Bakhmut (AFP)
It is noteworthy that Poland said yesterday, Thursday, that it will send four "MiG-29" warplanes, and similarly Slovakia announced today.
But artillery became the defining weapon of the war in Ukraine, including howitzers and mortars.
Both sides have powerful anti-aircraft systems, so the fighting takes place largely on the ground where the availability of ammunition and forces is a major factor in deciding the conflict.
(Visited 2 times, 1 visits today)