On Friday, YouTube announced the end of the suspension of the former US president's participation Donald Trump On stage two years after he was banned following an attack by his supporters on the Capitol.
"As of today, Donald Trump's channel is no longer subject to restrictions," the giant American platform said on Twitter.
The candidate for the 2024 presidential elections was excluded from the social network in January 2021 while he was in power, due to the incitement of his supporters during the attack on Congressional headquarters in Washington.
While most of the social media networks that enjoyed a wide spread at the time made similar decisions to the unprecedented "YouTube" decision, including "Twitter", "Facebook" and "Instagram".
"risk of violence"
On Friday, YouTube justified its decision to reactivate Trump's channel, saying it had assessed the "risk of violence" taking into account the importance of voters listening to "the main candidates on an equal footing."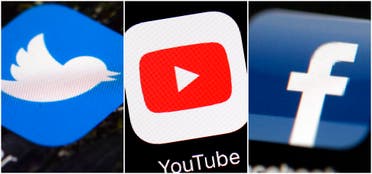 YouTube, Facebook, Twitter (AB)
Donald Trump's accounts on "Twitter", "Facebook" and "Instagram" have been reactivated in the past months, but he has not used them yet, and communicates with his supporters through his own platform, "Truth Social".
(Visited 4 times, 1 visits today)