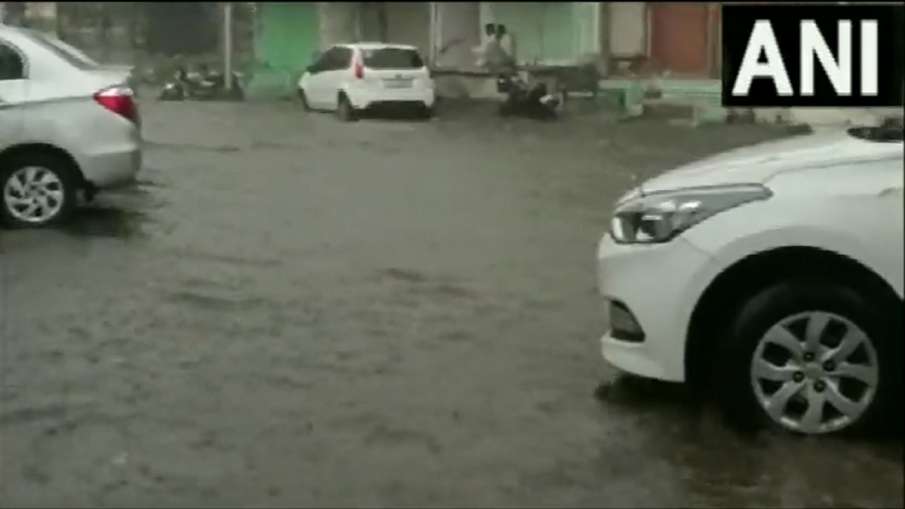 IMD: There was a sudden change in the weather in the northwestern parts of the country. There are reports of heavy rain and hailstorm at many places. IMD i.e. Meteorological Department has forecast that for the coming 4 days, light to moderate rain can be seen in the states of North West India. There will also be heavy rain and hail in many places. Gujarat: Rain and hailstorm lashed Songadh in Tapi district.
water logging on roads due to rain
Gujarat: Water-logging on roads after heavy rains in Aravalli. It rained here with thunder. Vehicular movement has been affected due to rain and hailstorm. Normal life has also been affected.

Weather pleasant due to rain in these states
The weather has changed in many states of the country. There has been a period of rain and hailstorm from north to southern states. The weather has become pleasant due to rain in most of the states including UP, Rajasthan, Bihar, Jharkhand, Telangana, Gujarat. There has also been relief from the heat that has been prevailing for many days. The Meteorological Department has said that there is going to be rain, hailstorm with strong winds for the coming 5 days. There will be chances of rain in Delhi NCR from March 17 to 20.
Heavy rains in these states
According to the Meteorological Department, Odisha, Coastal Andhra Pradesh, Telangana, Rayalaseema received heavy rains during the last 24 hours. Whereas in Himachal Pradesh, Jammu Kashmir, Uttarakhand, Punjab, Gujarat, Madhya Maharashtra, West Madhya Pradesh, there was hailstorm along with rain.
Why is it raining in March?
The Meteorological Department says that cyclonic circulation is being seen in southern and north eastern Rajasthan. Apart from this, the trough is going from Northeast Arabian Sea to Rajasthan, while another trough is going from South Rajasthan to Bangladesh, due to which there is a period of rain in many states.
Also Read:
China's blood pressure will increase, France, who gave Rafale, offered 6 nuclear submarines to India
When will the life consecration happen in Ram Janmabhoomi Ayodhya? National General Secretary of VHP made this disclosure
Amidst war with Ukraine, Jinping will meet Putin on Monday, America infuriated, gave this threat
(Visited 2 times, 1 visits today)